Need New Carpet? Look No Further!
With over 300 rolls in stock, we have one of Atlanta's premier carpet inventories! We carry brand names such as Mohawk, Shaw, Beaulieu and Stainmaster. In addition to carpet we offer Vinyl, Laminate and Hardwood Flooring at discounted prices. We are a one-stop service provider!
Hardwood, Laminate and more
In addition to our Carpet and Vinyl, you can now find an extensive selection of Hardwood and Laminate in stock. As a one stop retailer, we offer our customers a complete experience that includes supplies, padding, and professional installation. In addition to our extensive inventory our showroom offers customers a wide array of options to special order!
"Normally I do not take the time to review anything but I literally could not have asked for a better experience. Linzee Gilbert initially helped us by referring us to her Carpet Surplus. I could tell she really stands behind the work they do. She gave us a great introduction and then placed us with the perfect salesperson, Rick. We explained this was for our baby girl's nursery as well as our bedroom and he truly seemed to care as much as we did! We took forever to pick out a color and brand we liked but he remained patient and was never pushy. They were great with scheduling an appointment for install with our busy schedule but we also didn't have to wait weeks like some places. I think it took them about two or so hours to install the carpet and it looks and feels as great as it looks. BEST prices anywhere. I dare you to shop because you won't find better prices or better service. Check them out people!" - Lauren H.
- Lauren H.
Our Professional Installation Will Leave You Smiling.
As a full service floor covering provider, Carpet Surplus and Hardwood Liquidators guarantees professional installation with a labor warranty! All of our installers are vetted, insured, and experienced at their craft. Our goal is to surpass your expectations and leave you 100% satisfied.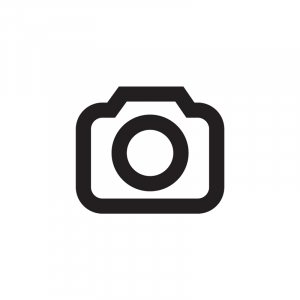 Deferred Interest Financing Available!
Help expand your budget to get the flooring best suited for your needs! With Synchrony financing, brought to you by Mohawk, we are able to provide twelve months deferred interest financing to approved applications for all floor covering products.
Apply Online!
Recent Blog Entries
Questions! Questions! Questions!
September 19, 2017 - Questions to ask yourself when shopping for new flooring Buying new flooring can seem like a daunting task. There are so many choices, so many new products and technologies; it...
The History of Carpet
July 19, 2017 - A look at the past and future of your favorite floor covering A carpet weaver in present-day Afghanistan uses techniques perfected over thousands of years.  (Photo: NY Times) &...
Famous Floors of the World #1: Versailles
February 20, 2017 -   History of the Palace Originally envisioned as a hunting lodge for King Louis the 13th of France, the Palace of Versailles grew to become one of the most opulent and lux...
Fighting Winter Stains with Mohawk SmartStrand
January 5, 2017 - High-tech stain-fighting for your floors Winter can be the worst season for carpet stains, but we have exciting news from Mohawk about the most advanced fiber innovation the wor...